The Well
in Farringdon is one of those gastropubs that truly commit to the art of drinking & dining well (
sorry!
) in an atmosphere & surroundings worthy of the traditional British pub. On one of the finest days of the year so far, we paid a visit to this institution on Saint John Street, nestled in amongst offices & tower blocks, its front & side walls opened up to allow tables & patrons to spill out onto the pavement.
We arrived 10 minutes before the end of happy hour, immediately encouraging us to make a snap decision on cocktails, deciding upon a Strawberry Passion (Zubrowka vodka, passion fruit, strawberries & black pepper) and a Berry Swizzle (Prosecco, Chambord, raspberry vodka, & strawberry puree). The latter seemed a bit tangy for my tastes, but the former was deliciously light & frothy, served in a martini glass & garnished with a fresh strawberry. For my starter I chose one of the specials, a soft-boiled black gulls egg served with herbed mayonnaise, crushed black pepper, & flavoured salt. The egg was marvellously runny & red-yolked, although it would have been all the more perfect served with some buttered granary soldiers! The Well seems to specialise in produce from the sea, so I chose a main of mussels in white wine, cream & garlic sauce, which was nicely complimented with the addition of sliced fennel, celery & onion. Hand-cut chips were an obvious accompaniment, & were just the right amount of crispy salty goodness. Minted veg also appeared on the scene, a hint of mint & a generous helping of butter creating the perfect side.
The best dessert we tried was the sticky toffee pudding served with butterscotch ice-cream & toffee sauce. Surprisingly light, with a thick, syrupy sauce, a great endnote to the meal. Throughout the meal we enjoyed one of the nicest Roses I've had in quite a while, a Cotes de Provence
Melopee de Gavoty
, of the lightest pink & most delicate flavour. Dessert was another matter, as unable to decide upon a dessert wine, our waitress advised us of an off-menu sherry, a lovely velvety, dark, sweet wine that was so fabulous, I forgot to read the label & remember the name! I did, however, hastily order a 2nd glass even after dessert was over - only slightly less enthusiastic than my companion who suggested ordering a bottle. Too much for a thursday night? Never!
Mains average on the pricier side towards £20, but if you have a gourmet card (we did), you'll get 50% off food.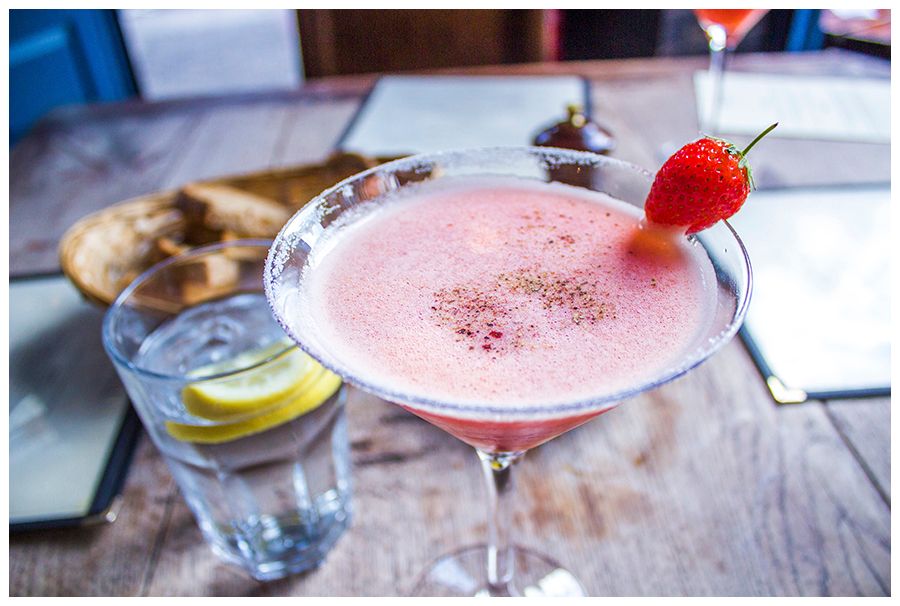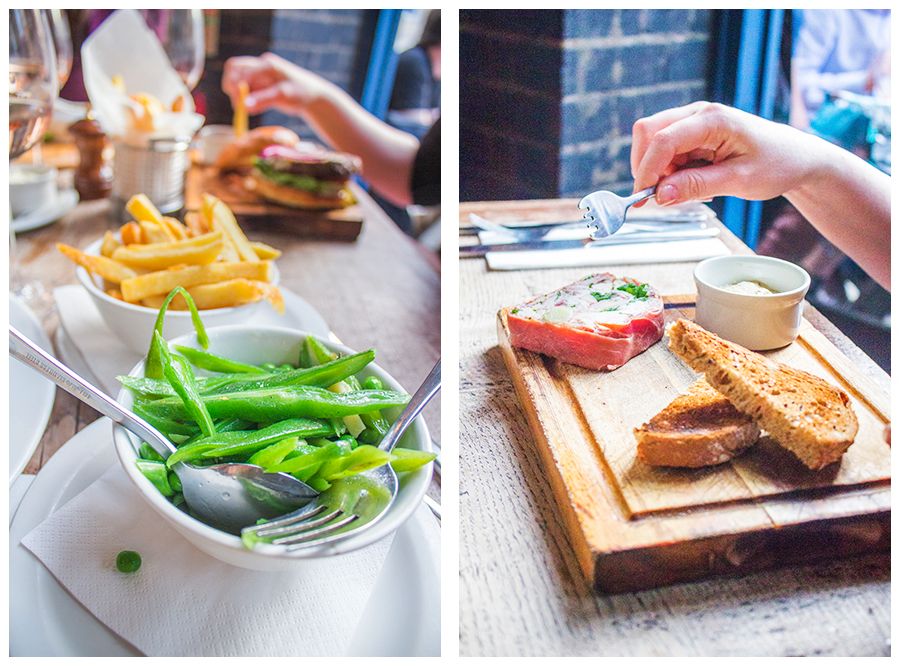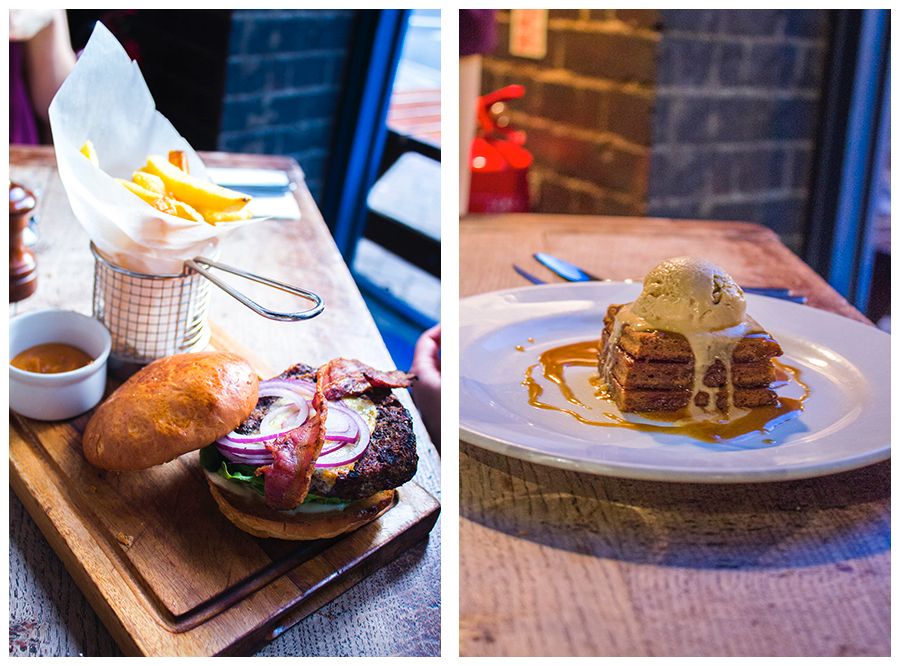 bloglovin'/pinterest/twitter/
facebook
{all photos & edits
by me}